House Rules
Below are the housekeeping guidelines for your information:
Please consider...
Keep young children in your sight at all times
There are two dams on the property with no fencing
Dam water is used in outside taps around the house
Treat the house and furniture as if it was your own
Park in the car spaces provided at the house
Please shower before getting in the pool or spa
Be careful of creepy crawlies, spiders, ants, gonnas, kangaroos and snakes
Please switch off all lights and air-conditioning when leaving the house
Please remember to TURN OFF gas cylinder on BBQ after use
Clean up after your pets inside and outside the house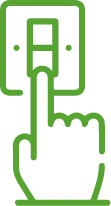 Switches and whatnot
Please remember to TURN OFF gas cylinder on BBQ after use
Please switch off ALL lights and AC when leaving
Please turn off electronic appliances when leaving
Don't forget to unplug kitchen appliances after use, such as microwave, oven, toaster, etc.
How Can You Help...
Please clean up as you go including BBQ, Oven, Stove, Microwave, Kitchen
Please dispose of your rubbish in the bins provided
Separate your Glass Bottles, Paper/Cardboard, Cans and Plastics in tubs provided
Dispose of ALL sanitary products in the bathroom garbage bins
We have Smart TV's so you can login to your Netflix, YouTube and Spotify account
Enjoy your showers and baths however we are only on tank water
Tag in Ironstone Estate on social media posts
Your direct feedback is important so we can make your stay more enjoyable in the future
If you are enjoying your stay please tell your friends and give us a 5 star google review
No No! Please...
Do Not use sticky table, blue tac, or glue on the walls or ceiling
Do Not move the furniture inside or outside
Do Not remove any items from the property
Do Not smoke inside the house
Do Not drive on the grass anywhere
Do Not have loud music or noise after 11pm
Do Not use fireworks of any kind on the property
Do Not use glassware in our around the pool or spa
Do Not allow pets to sleep on the furniture
Do Not have fires outside of the fire places
Do Not invite extra guests to visit the property
Do Not flush sanitary products or "flushable wet wipes" in the toilet
Please Note
We have free wifi! Rate us on google, you should try
The house has a smart TV, feel free to login to your Netflix accounts
We apologise for the extensive list of requests and we do realise that for the majority of our guests, this list is not necessary.
When leaving Ironstone Estate...
Here are your guidelines: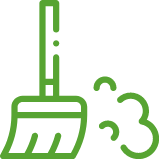 Check Out Process
Checkout time is 10am, unless stated otherwise.
Please leave the house and grounds in the same clean tidy condition as you found it
Place the rubbish in the bins provided
All broken glass has been cleaned up
All washing up and dishes need to be cleaned properly
Be sure to check the oven, stove and bbq to make sure they are clean
Lock'em up
For the safety and security of the property, please lock all the doors and windows of the house and place the keys on the kitchen bench when leaving.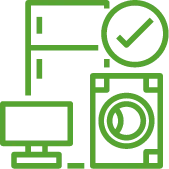 Save the earth, conserve energy
When leaving the house, please make sure ALL the lights and Air Conditioners have been switched off, Make sure any inside or outside fires are safe or have been put out.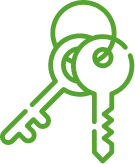 Keys, please
When leaving, please do not forget to leave the keys. You can hang them on the key hooks located in the kitchen.