Lovedale Long Lunch 2020
Lovedale Long Lunch is an annual event where food and wine lovers gather. There are people in all Australia that are enthusiastic about the annual event. Everyone is invited to participate and join the fun!
Every May, Hunter Valley's top chefs as well as the seven best wineries in town unite. As a result, be ready to have a weekend full of food, wine, and fun!
The food festival will be a ground not only for local entertainers but also talented artists. You will drool from all the gourmet food as well as their Instagram-worthy plating.
Gather your closest and coolest friends, and join the most awaited event in Hunter Valley. 
It is definitely one of the best weekend getaways, so don't miss out! Experience Lovedale Long Lunch as well as its most exquisite food and top-notch wines.
Be worry-free and reserve your Lovedale Group Accommodation at Ironstone Estate offers two self-contained houses that are perfect for small groups of 12 adults.
Register and book your tickets here. Reserve your accommodation here.
For more information, feel free to visit the Lovedale Long Lunch website. 
American music superstar TIM MCGRAW is returning to Australia for the first time since 2012 to perform his massive headline show at Hope Estate in the Hunter Valley on Friday, 4 October 2019.
Tim McGraw Tim McGraw has sold more than 50-million records, won three Grammy Awards, eleven American Music Awards, and will be bringing the full firepower of his North American tour to the Hunter Valley and Melbourne.
Joining him as special guests, will be the popular American country music group, Midland, on their first ever Australian tour and seven-time Golden Guitar winner Travis Collins.
General public tickets are on sale through Ticketek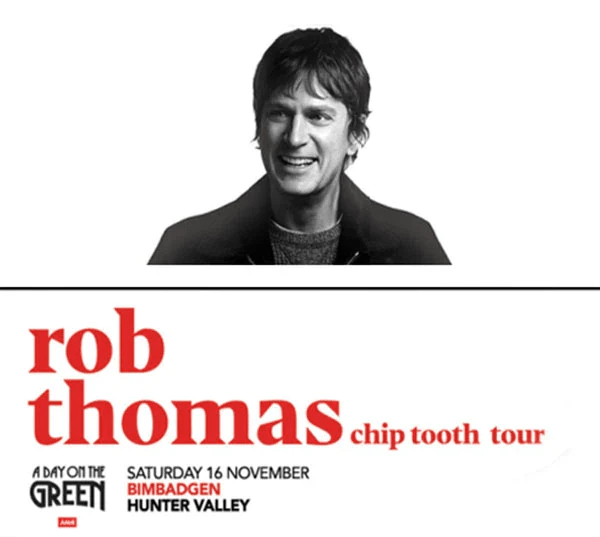 Roundhouse Entertainment, in conjunction with Live Nation, is thrilled to announce that multi award-winning singer-songwriter ROB THOMAS will return to Australia for a massive national tour this November.
Rob Thomas Currently in Australia to promote his brand new album Chip Tooth Smile, the hugely successful solo artist and frontman for Matchbox Twenty makes a welcome return to our shores for performances including his first ever performance at Bimbadgen, Hunter Valley on Saturday November 16.
Fans can expect a dynamic show of huge hits and favourites plucked from Thomas' 30+ year career, as well as a tasting of new tracks lifted from Chip Tooth Smile.
Tickets for the a day on the green concerts from Ticketmaster.
TRANSPORT: For coach enquiries, call Rover Coaches (02) 4990 1699 or book online here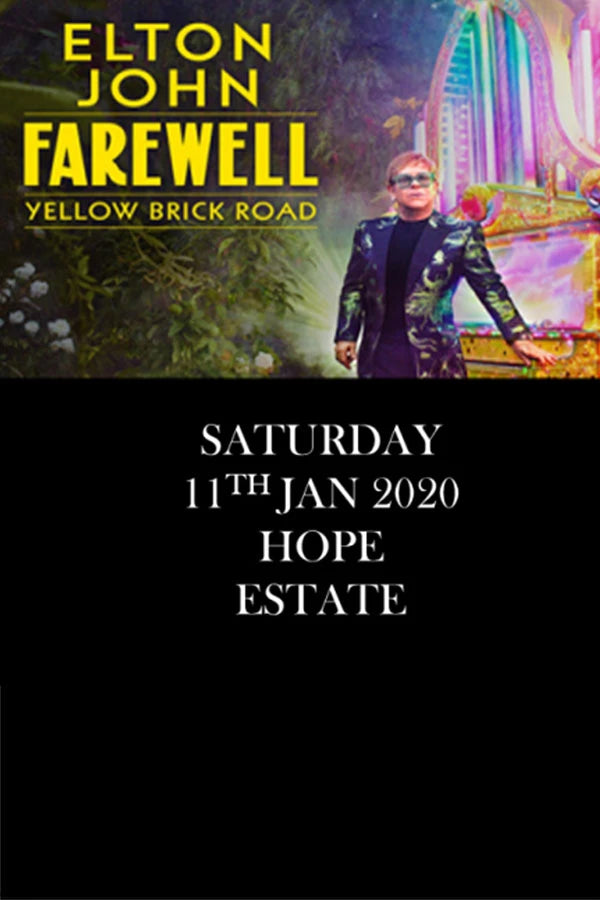 Elton John, has announced his last-ever tour! It's the curtain call on half a century on the road for the legendary artist.
Elton John Elton's Farewell Yellow Brick Road Australian Tour & New Zealand will take his fans on a musical and visual journey, spanning an incredible career of hits from one of pop culture's most enduring performers.
Live at Hope Estate in the Hunter Valley with two shows on Saturday 11th January and Sunday 12th January 2020.
Hospitality packages on sale at Hope Estate.